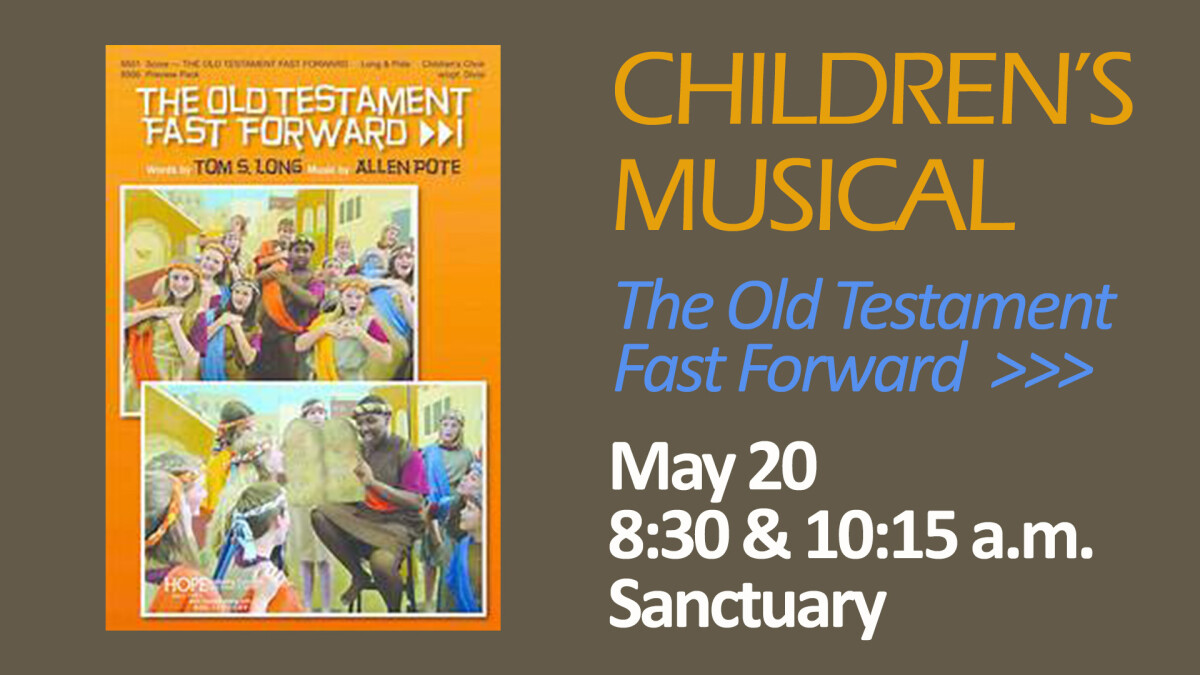 Sunday, May 20, 2018
Mark your calendars - May 20th 8:30 and 10:15 am services. The Children's choirs will be presenting their annual musical, The Old Testament - Fast Forward >>|, in the Sanctuary at both services.
Cafe worshipers are invited to attend with the rest of the community in the Sanctuary.