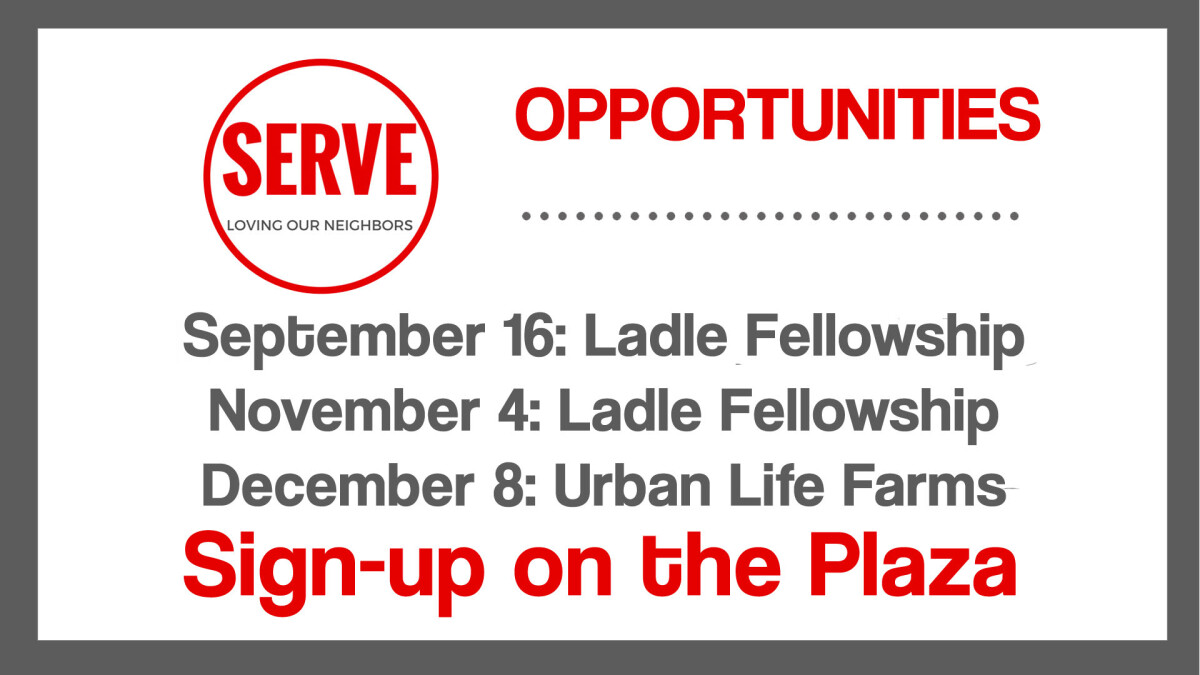 Sunday, September 16, 2018, 12:30 PM - 4:30 PM
Join us to serve at Ladle Fellowship! This is a great opportunity to help meet some crucial needs of our homeless brothers and sisters. If you would like a ride, we are taking the big van and meeting in the library parking lot at 12:30pm and we will be back at 4:15pm.
If you would like to meet us there, the address is: 320 Date St.
(NOTE: You will enter on the Third Ave side) and we will be there at 1:00pm.