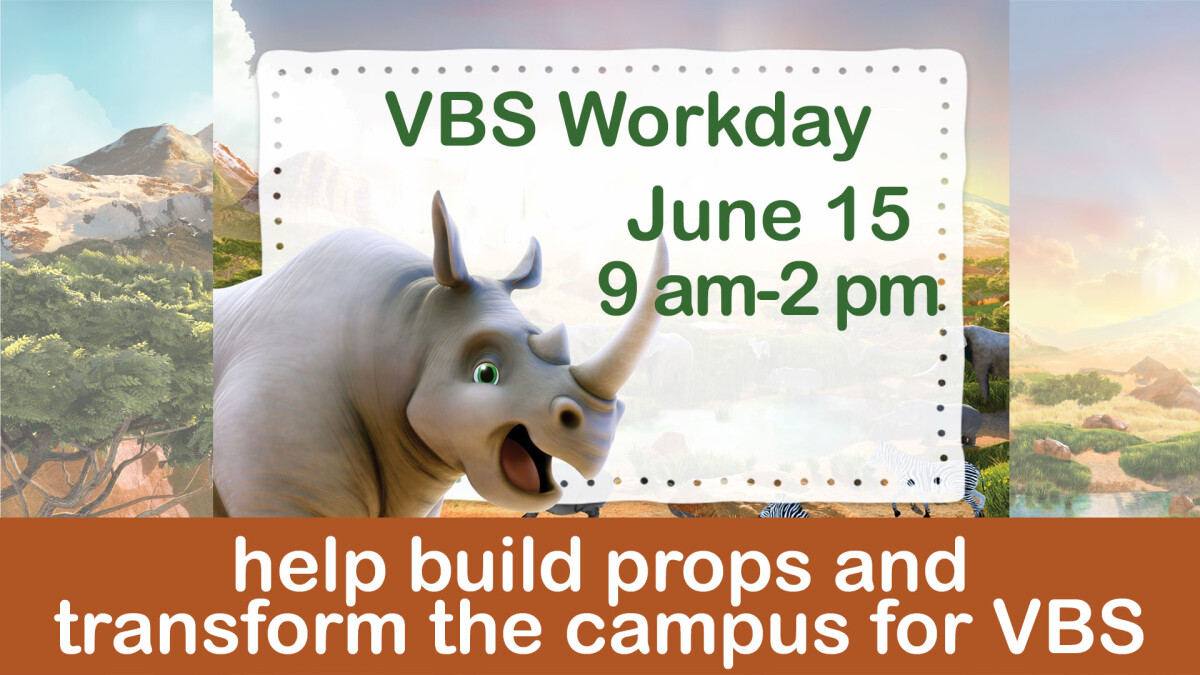 Saturday, June 15, 2019, 9:00 AM - 2:00 PM
Join us from 9 am - 2 pm as we build props and transform different spaces on campus in preparation for ROAR! our always fantatsic Vaction Bible School. With more than 200 children registered, we are still looking for vulunteers to help out during the week as well.
For more information on Vacation Bible School, please click here.