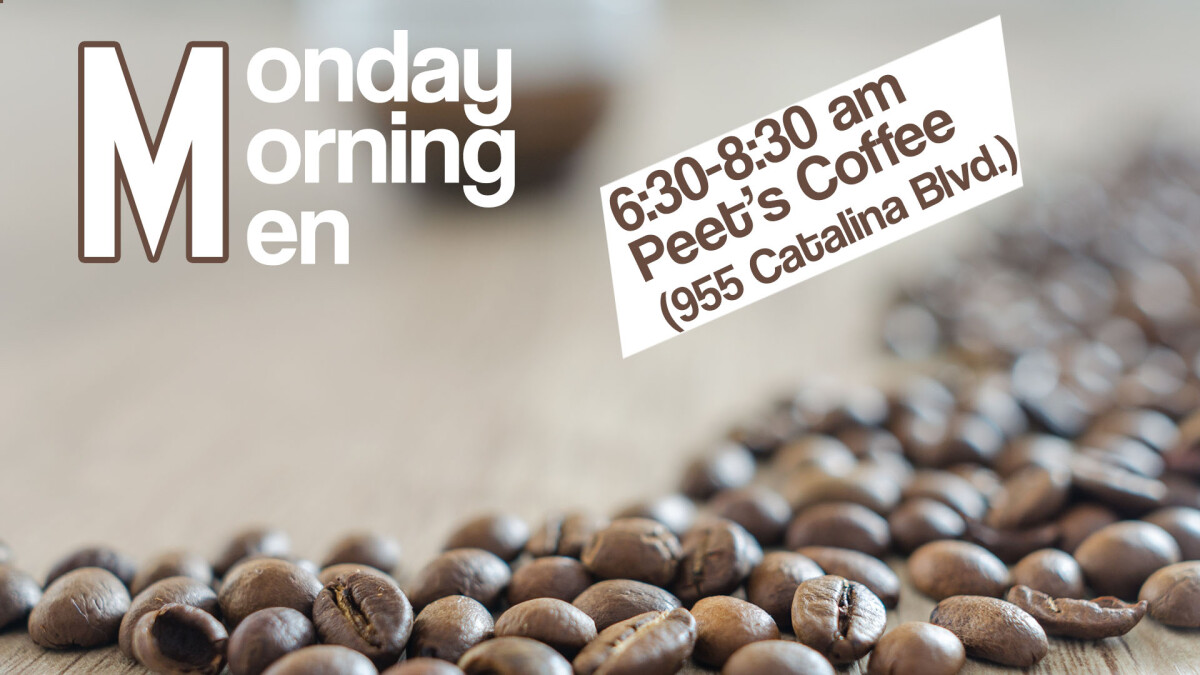 Every Monday, from 01/28/2019 to 03/11/2019, 6:30 AM - 8:30 AM
Attention all men! Every Monday beginning January 7, we'll meet casually at Peet's Coffee off Catalina, by Jensen's (955 Catalina Blvd.).
Stop by anytime between 6:30-8:30am. This is a casual time of connecting, but also an intentional time of being together. Each Monday there will be a weekly "take home" devotional provided, so if you're in a rush, please still swing by to grab that, a coffee and some encouragement. Contact for more information.