Family Camp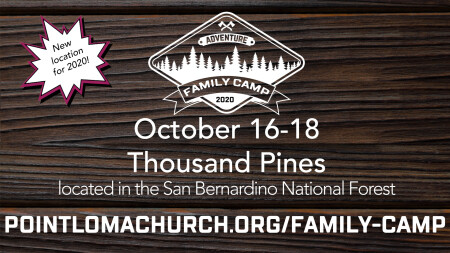 Family Camp: Re-imagined!
Thousand Pines

Spend meaningful time together as a family to play, worship and engage in age-appropriate activities. Pick your own adventures and lodging style as we re:imagine Family Camp in a new location!


Thousand Pines Christian Camp is open this fall and we want to go there with our families! Come and join us Oct. 16-18. You will need to sign up through Thousand Pines to reserve your spot.
There are different options for lodging and pricing that you can choose from. While this will look different from our recent PLCPC Family Camps, it'll be no less fun!
Activities are open, food is served and great memories are ready to be made! All under the CDC guidelines and rules to keep you and your family safe.
Visit www.thousandpines.com/familyretreats.html or call Cindy @ 909.338.2705 to book your spot today!