Haiti Mission Trip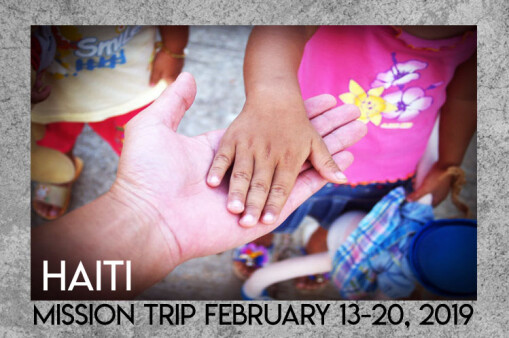 Our world is full of so many people in need. The children of Haiti are among those in the most desperate of circumstances. We are organizing a mission trip to serve the children of Haiti through the Children's Heritage Foundation. The group began working in Haiti in 2010 following a 7.0 earthquake that crippled an already strained and inadequate infrastructure.
The Good Rest Home consists of a campus of nearly 100 orphaned children who live in tents and makeshift shelters. Our group will travel to Haiti and work with the Children's Heritage Foundation on behalf of these orphans and other children in a community outside of the Haitian capital of Port au Prince. There are many opportunities available with the foundation's ministry. We, as a collective group from PLCPC, will determine the exact focus of our work.
Steve Denney, director of the Children's Heritage Foundation will serve as our guide for the trip. Steve and his family frequently worship with us at the Café service.
Cost of the trip will be approximately $2,500 which includes all transportation, meals and hotel accommodations in Haiti, as well as program supplies. Contact Mark Olcott for more information.
If you are interested in this trip, join us at one of our upcoming informational meetings - Sunday, Sept. 23 at 9:30 a.m. in the Library, or Wednesday, September 26 at 7 p.m. in the Parlor.