Lent Events
Join us during Lent season as we prepare to celebrate the resurrection of our Savior Jesus Christ. You find all upcoming events on this page.
Songs of the Ascents Service

March 27 at 11:30 a.m. in the Chapel
A midday prayer service focusing on the culmination of the Lenten Journey by praying through and reflecting on the Songs of Ascents, Psalms 120-134. These 15 short psalms were traditionally sung by Jewish pilgrims making their way up to the Temple in Jerusalem for the Holy Festivals. We'll be letting them wash over us in a time of prayer and contemplation interspersed with music and silence in preparation for our journey through Holy Week.
Following the service, enjoy Lentil Soup in the Family Life Center.
Maundy Thursday Tenebrae Service

March 29 at 6 p.m. in the Family Life Center
Our Maundy Thursday celebration will include a Service of Tenebrae, or Shadows. With readings, music and the "deconstruction" of our chancel, this event reflects on the passion of Christ and our own desolation at His crucifixion. We will gather in the Sanctuary immediately following the Maundy Thursday meal and communion in the Family Life Center.

Good Friday

March 30, 12/Noon, All Saints Episcopal Church (625 Pennsylvania Ave, San Diego, CA)
In lieu of a Good Friday service at PLCPC this year, please join All Souls Episcopal Church for the 12/noon service.
Easter

April 1 at 8, 9:30 & 11 a.m. in the Sanctuary
A festive worship service celebrating the resurrection of Jesus Christ. Childcare available for children 6 months - Age 4.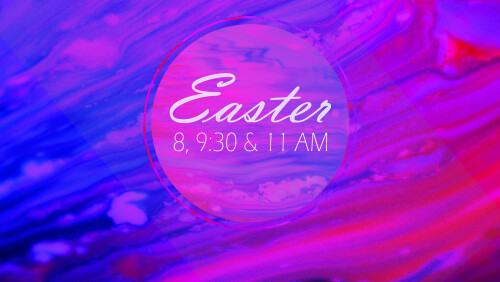 Past Events:
Deacon Food Drive
During the season of the Lent, the Deacons organize our annual food drive. Consider donating food and hygiene items to support the following PLCPC Mission Beyond Partners: Presbytery Urban Ministries, Loaves & Fishes, OB Community Dinners, Military Outreach Ministries. Apart from specific group assignments, everyone is welcome to donate. Please drop off non-perishable items in collection boxes around campus.
Risen - A Lenten Series

Wednesdays at 6:45-8:00 p.m. in the Chapel, through March 21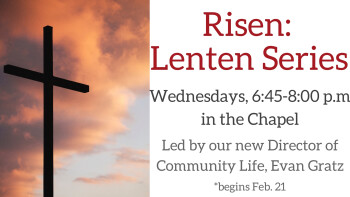 Join this 5-week journey into exploring the question of Jesus' death and resurrection. Led by our new Director of Community Life, Evan Gratz.
Deeper Dive - Lenten Sermon Discussion

Sundays at 9:30-10:30 a.m. in the Family Life Center, following the 8:30 a.m. worship service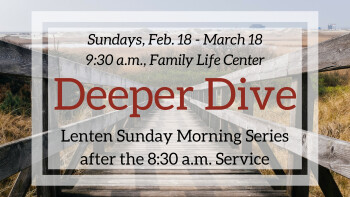 Join our Spiritual Formation Team for a Deeper Dive. We will offer discussion and application for the content of the Sunday sermon. Our time will also build ways to be with God and grow in our faith.
HOLY WEEK
Palm Sunday/Easter Fest

March 25
Two worship services at 9 am (Chapel & Sanctuary)
Easter Fest from 10 am - Noon
A free morning filled with fun, food, and activities for all ages.