Living the Flow Between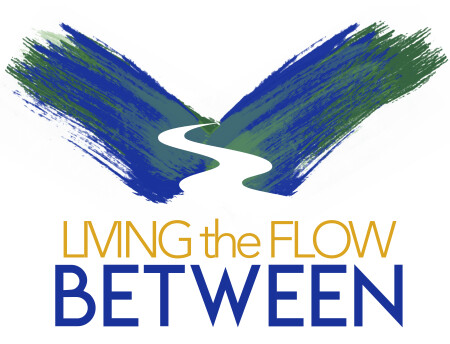 Giving 2021
LIVING THE FLOW BETWEEN, is our theme for this year. We will unpack it in various forms through various groups and I hope you join in on the conversation. Abiding in Christ as the flow between things, even seemingly opposite things, takes both courage and creativity. My prayer is that we might come together as a community, even in our differences, and model that for our world. To learn more about our coming plans, please click here to download our LIVING the FLOW BETWEEN brochure.
GOD OWNS EVERYTHING
Psalm 24 tells us, "the earth is the Lords and everything in it." The Bible tells us God owns everything. We might stake claims on "stuff" in our world and claim it as our own, but the biblical truth is—we can't own anything because everything already has an owner—and that owner is God.
GOD ASKS US TO BE RESPONSIBLE
Since God is the owner of everything, our role is to be responsible with what God has placed in our care. While we often complain about our rights here on earth, the Scriptures ask, "What about your responsibilities?" Owners have rights but caretakers have responsibilities.
GOD HOLDS US ACCOUNTABLE
A steward is one who manages the property of another. We are placed here to manage God's property well. In the parable of the talents found in Matthew 25:14-30 when the servants are left in charge while the Master is away, upon his return, the servants were asked what they did with God's resources. We too are held accountable.
GOD REWARDS US FOR OUR CARETAKING
As the Master of the house exclaims to the one who stewarded God's creation faithfully in Matthew, "Well done, good and faithful servant!...Come and share your master's happiness!" We too will be rewarded for how we take care of God's creation—a creation which includes not just nature and the tangible, but also the fabric of our lives, emotions, and souls, as well as, the lives of those around us.
IN 2021 WILL YOU JOIN US IN JOIN US IN LIVING THE FLOW BETWEEN AS WE STRIVE TO CONTINUE OFFERING IMPACTFUL MINISTRIES AND SEEK NEW WAYS TO GROW OUR VIRTUAL REACH TO SHARE GOD'S LOVE WITH THE WORLD?

PRAY | SURRENDER | COMMIT
PRAY: Giving always begins and ends with prayer. What does God want to do through you at PLCPC this year?
SURRENDER: Hearing God's call is the first step, the second is yielding to that call. Ask God to give you the courage to submit and trust Him in the process of letting go.
COMMIT: Filling out a commitment card is helpful in keeping us all accountable to God's call. Write down what you plan to give this year with your time, talent, and money and drop-off, mail, or send online to the church office.
IT IS INSPIRING TO IMAGINE HOW MUCH MORE WE COULD LOVE EVERYONE TO LIFE IF WE ALL SUBMITTED GOD'S CALL!