Children
Dear Red Brick Children's Ministry Families,
We've started a new blog just for the Children's Ministry. Click below to check it out.
I pray that you and your families are staying healthy (and positive) during this time of hunkering down at home. What a difference a week can make in the routine of our lives. Like you, I am getting used to a new normal which includes working from home while caring for a normally calendar-heavy son who is now faced with little structure to his day. No school and no play dates can be tough for parents and kids alike. Take heart, we are all in this together! I'm determined not to let screen time rule my family's life and am committed to finding creative ways to keep our brains challenged. Academics and physical activity are necessities but God also calls us to stay active in our faith life and there is no better way than by diving into His Word. Read on for a few ideas!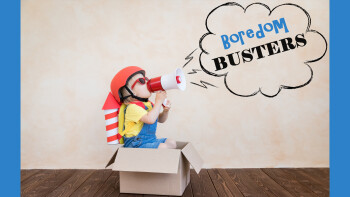 One way to keep your younger child engaged in God's Word is through Bible story Sunday School Coloring Pages .
For information about VBS Express, please click here.
Good Luck and Stay Well!