Children's Sunday Programs
Sunday Nursery
SUNDAY MORNING CARE FOR INFANTS AND TODDLERS TO AGE THREE
The Nursery is led by our trained and loving staff who provide Sunday morning care for infants from 6 months to toddlers up to age 3. Parents of children new to the nursery experience are welcome to stay with them.
Sunday School
CHILDREN ARE DISMISSED FROM CHURCH TO SUNDAY SCHOOL AT 8:30 am SERVICE
Sunday School is provided for children ages 4 years through grade 5 at our 8:30 am service. Children worship with their parents in the Sanctuary until they are dismissed and escorted to their classes.
Our Sunday School curriculum provides age-appropriate Bible stories and study, with learning activities to encourage a life-long relationship with Jesus Christ. Our focus in Sunday School is on learning the stories of the Bible and considering how they apply meaningfully and practically to our lives. Scripture memory, prayer, engaging activities, and sharing the faith journey with other children and adult leaders encourage connection to fellow believers, a life-long relationship with Jesus Christ, and service to others.
4th through 6th graders who have completed our Communion Class and are baptized are encouraged to sit with parents throughout the worship service on the 1st Sunday of each month to partake in Holy Communion.
Sunday school Bible MEMORY Class
SPECIAL SUNDAY SCHOOL CLASS FOR 3RD GRADE AND ABOVE AT OUR 9:45 AM WORSHIP HOUR!
Beginning January 6, 2019, children grades 3 and above are invited to participate in a special Sunday School class to learn all about the Bible. They will memorize scripture and learn how the Bible pertains to their daily lives. For those completing the class, the presentation of personalized Bibles occurs on April 28, 2019, following their being introduced during the worship services.
KIDS CAFE WORSHIP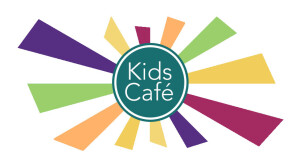 Beginning January 13, 2019, we are excited to offer a new learning experience for your children at our 9:45 am Worship time. Kids Cafe will follow a scripture-based curriculum, called Kids Own Worship, that is a three-year scope and sequence. They will be hearing God's word in an engaging and fresh way. The scripture verses and traditional Bible stories will be taught in a large group/small group format in the Family Life Center with an age appropriate curriculum for preschoolers. They will be exposed to dynamic worship songs with motions via videos shown on large screen TVs. They will learn a Bible Point each week and have a chance to give an offering during the beginning of the service as well as write a prayer for our prayer wall. We hope that your children will learn to love this joyful time of praise and worship with their peers.