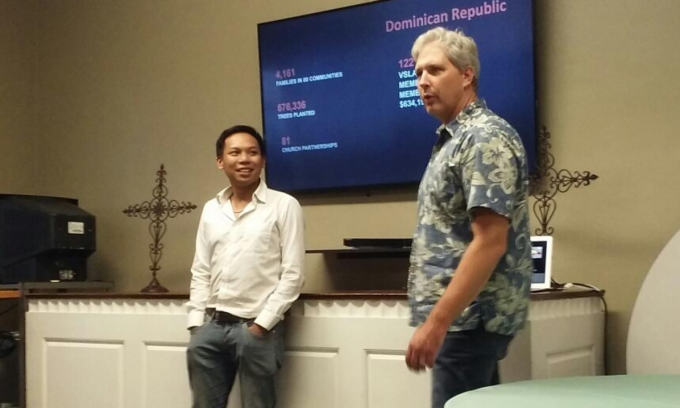 Plant With Purpose (PWP) is an organization that ministers to the rural poor in seven developing countries around the globe. Our church has supported PWP's work in the Dominican Republic (DR) for over a decade. For the past seven years we have sponsored the
village of Los Arroyones in the DR, bringing spiritual renewal, economic empowerment, and environmental restoration to the community. Durbel Lora, PWP's Country Director for the Dominican Republic paid a visit to PLCPC's Mission Beyond Committee on September 18. He updated committee members on PWP's work in the Dominican Republic and delivered the news that Los Arroyones is expected to "graduate" within the next year! "Graduation" means that those living in the village have developed a vibrant church, sustainable agriculture practices, and a mature Savings and Loan Association. They will no longer need weekly support from PWP staff, freeing those resources to begin working with another community in need. PLCPC will celebrate this accomplishment during our "Year of Celebration."
Durbel was accompanied by Philippe and Deanna Lazaro, Ocean Beach residents who have been worshiping at PLCPC for the past several months. Philippe is a marketing specialist on PWP's San Diego-based staff. Please pray for Plant With Purpose and welcome Philippe and Deanna to PLCPC.