VBS 2019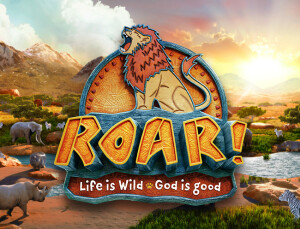 June 24-28, 2019
9 am - Noon
At Roar, kids explore God's goodness and celebrate a ferocious faith that powers them through this wild life. Open to children from Preschool – 5th grade* (grade in fall of 2019).
*
Preschool Session for age 3 (by Sept 1, 2019) - Pre-K.
Must be potty trained.
Elementary Session for Kindergarten (by Sept 1, 2019) - Grade 6 (in fall 2019)
Cost: $75/child, $140 for 2 children, $200 for 3 or more children. Fee includes snacks, daily materials, music CD and t-shirt. ( All children must live at the same address for price break.)
Scholarship application available upon request
*Please note registration is full for preschool, TK and Kindergarten.
You may join the waitlist and we will be in touch if space opens up for your child(ren).

Volunteer Opportunities
It takes many hands to make VBS successful! You can make a difference by volunteering. Part and full-time volunteers are welcome and encouraged. Registration fee is waived for full time volunteers.