VBS 2019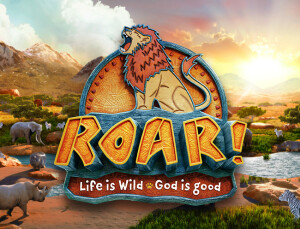 June 24-28, 2019
9 am - Noon
At Roar, kids explore God's goodness and celebrate a ferocious faith that powers them through this wild life. Open to children from Preschool – 5th grade* (grade in fall of 2019).
*
Preschool Session for age 3 (by Sept 1, 2019) - Pre-K.
Must be potty trained.
Elementary Session for Kindergarten (by Sept 1, 2019) - Grade 6 (in fall 2019)
Cost: $75/child, $140 for 2 children, $200 for 3 or more children. Fee includes snacks, daily materials, music CD and t-shirt. ( All children must live at the same address for price break.)
Scholarship application available upon request
*Thank you for your interest in our 2019 VBS program. registration is now closed.


Volunteer Opportunities
It takes many hands to make VBS successful! You can make a difference by volunteering. Part and full-time volunteers are welcome and encouraged. Registration fee is waived for full time volunteers.