Women's Annual Retreat
ANNUAL WOMEN'S RETREAT
January 24-26, 2020
Singing Hills Golf Resort
3007 Dehesa Rd, El Cajon, CA 92019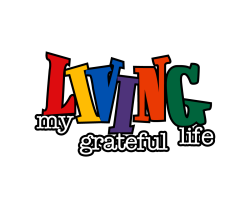 The Women's Retreat is a time to relax your body and rejuvenate your soul. This is an annual weekend of sisterhood and time with God. Join women from our congregation, neighboring congregations and their friends, grandmothers, mothers, daughters, sisters, aunts and nieces gathering from near and far to celebrate our Lord. It's time for YOU: no phones, no kids to watch, or meals to prepare!
We are excited to welcome Pastor Megan Cochran as our speaker. Rev. Megan Cochran graduated from Macalester College with a joint degree in Psychology and Religious Studies. After graduating, she spent a year in Cameroon, Africa doing counseling with people living with HIV/AIDS. When she returned from Cameroon, she begin the Master of Divinity program at McCormick Theological Seminary in Chicago. Megan was ordained and installed as the Associate Pastor at Lake View Presbyterian Church in Chicago in 2013. She also taught art to preschoolers at Third Space, a community center started by Lake View Presbyterian Church, and co-founded Creation Lab (an arts incubator where art and faith intersect). Now she has what she calls, "The best job in the world!" as Pastor of Westminster Presbyterian Church in Point Loma, San Diego. Westminster, this incredible place where art, faith, and nature meet is a unique spot where people come to breathe in the love of God so that we can breathe it back out into the world.
Social justice, creativity, finding God in the midst of this wild world, and building community are a few of Megan's deepest passions. When Megan isn't dreaming up artistic new ways to be the church she is spending time with her curious daughter, Clarus and her wise husband, Alex (who also happens to be a pastor). Some of their family hobbies are reading books, having dance parties and exploring the world together.
Grateful Living - 2 Corinthians 4:15 -"Yes, everything is for your sake, so that grace, as it extends to more and more people, may increase thanksgiving, to the glory of God." Scripture, psychology, and even biology teach us the importance of gratitude. But, how do we actually live grateful lives? What does it mean to be grateful people in the world? Can you be grateful for everything, really? Could gratitude transform your life? Come explore these questions and more as we take a weekend to reflect on gratitude at this year's PLCPC women's retreat. (This retreat will be heavily influenced by Diana Butler Bass' book Grateful: The Subversive Practice of Giving Thanks.

For any questions you may have, please feel free to contact Marty Smith .