Children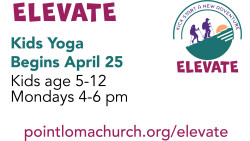 Elevate is in full swing. Our brand new Monday afternoon program for kids ages 5-12 runs from 4-6 pm. ELEVATE is about learning new things.ELEVATE is about preparing our children for young adulthood. ELEVATE is about transformation. ELEVATE is about preparing our children for their next level. ELEVATE will run in six week blocks with a new focus for each session on Mondays from 4-6 pm. To register for ELEVATE, click here.

Bible Memory will return in September of 2022 and be held on Sunday mornings from 10:30 -11:30 am for children in 3rd grade and up. Click here to sign up for Bible Memory.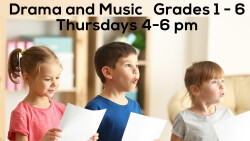 Registration is now open for our Thursday Children's Music and Drama class. The next session begins April 7 for children in grades 1-6. Children will prepare drama and music to lead the service on Sunday, May 22. The class will help children grow spiritually through scripturally based songs, provide group voice lessons focused on developing healthy vocal techniques, develop confidence and self-esteem and creative expression. Special parts available for all children. Class cost is $50. Click here to register.
VBS 2022 is coming soon! Save the Date June 20-24. Registration is no open. Click here for more details on VBS.
All classes and activities are held outdoors when possible. There will be some indoor activity w/masks and social distancing.
For more information please contact