Camps
---
Preschool Summer Camp

We are offering 8 weeks of summer camp for preschool aged children. You may choose one week or as many as you like. If you choose all 8 then you will get a discounted price. Space is limited and will fill up. For more information, please visit the Red Brick Preschool website
---
VACATION BIBLE SCHOOL

VBS Rocky Railway camp is the week of June 28-July 2. Our modified on-campus program is offered at limited capacity for 2021. For more information about VBS, please click here.
---
MUSIC ART AND DRAMA DAY CAMP
Students entering grades 2- 6 are invited to join us for a fabulous NEW Music Art and Drama Summer Day Camp. The children will learn basic acting skills, complete art projects and experience instrumental music instruction (drums and rhythm instruments). Cost is $125 per child, limited to 28 children in camp.
---
Youth CAMPS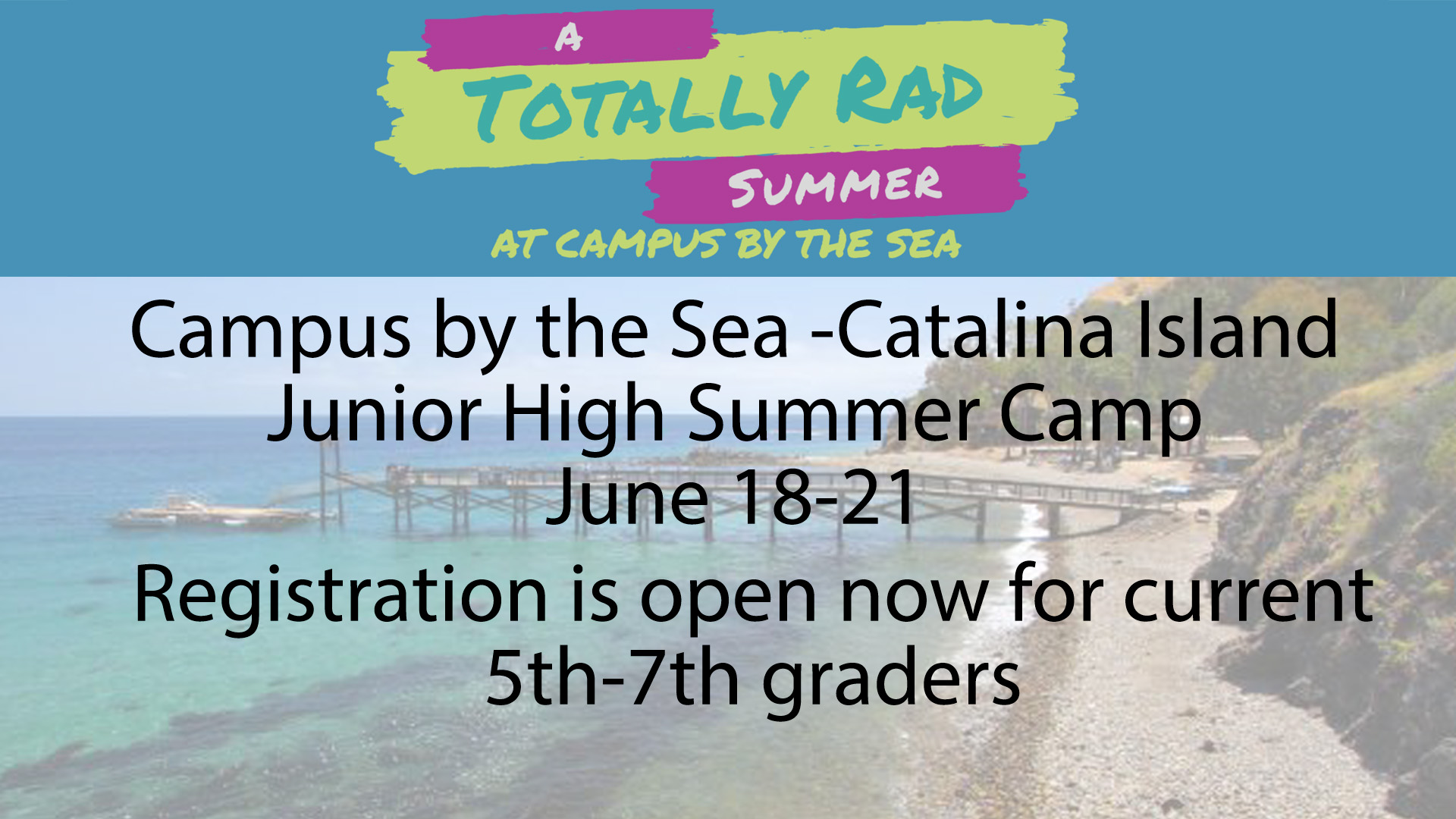 JUNIOR HIGH
Attention all current 5th thru 7th graders!!! You are invited to join us for Junior High Summer Camp at Catalina Island from June 18-21!! We will spend the week worshiping God through playing, singing, and learning about Him and who He created us to be at Campus By The Sea.
WHEN: June 18-21
WHERE: Campus By The Sea on Catalina Island
COST: $425
Registration is Closed for Campus by the Sea 2021
---
HIGH SCHOOL
Attention all current 8th through 12th grade students: Due to regulations and restrictions, we are not able to run our High School Houseboats trip this summer. Instead, we are going to Rock-N-Water Adventure Camp.
WHEN: August 1-7
COST: $525 (includes $100 non-refundable deposit)
Registration is Closed for Rock N Water 2021

---
Family Camp
Family Camp 2021 is coming October 15-17, 2021
Enjoy a time of easy camping with your family. A weekend of family camp leads to great memories and strong connections with your church family, as well. Spend meaningful time together as a family to play, worship and engage in age-appropriate activities.
---