Youth Ministry

Welcome to BRICK!
Our desire at Brick is to love everyone to LIFE with everything we have. We strive to achieve this by being an authentic community of students, parents, and caring adults who seek to experience Jesus Christ, journey into deeper faith, strengthen the Church locally and globally, and transform the world around us.
From September through June, Monday nights are BRICK nights for Junior High and High School!

Over the summer, BRICK Youth volunteer for VBS, participate in a Rock n Water camp, a junior high camping trip, and other fun events like movie nights and pool parties.
Schedule: Beginning September 12
DAY

TIME

PROGRAM

WHERE

Monday

6:00 - 7:15 pm

Junior High Youth Group (6th - 8th grade)

On the Turf

Monday

7:30-9:00 pm

High School Youth Group

On the Turf

Thursday

7:30-9:00 pm

High School Small Group

On the Turf

Sunday

10:30 am

Junior High Small Group

On the Plaza (begin in Cafe Service)
SUMMER CAMPS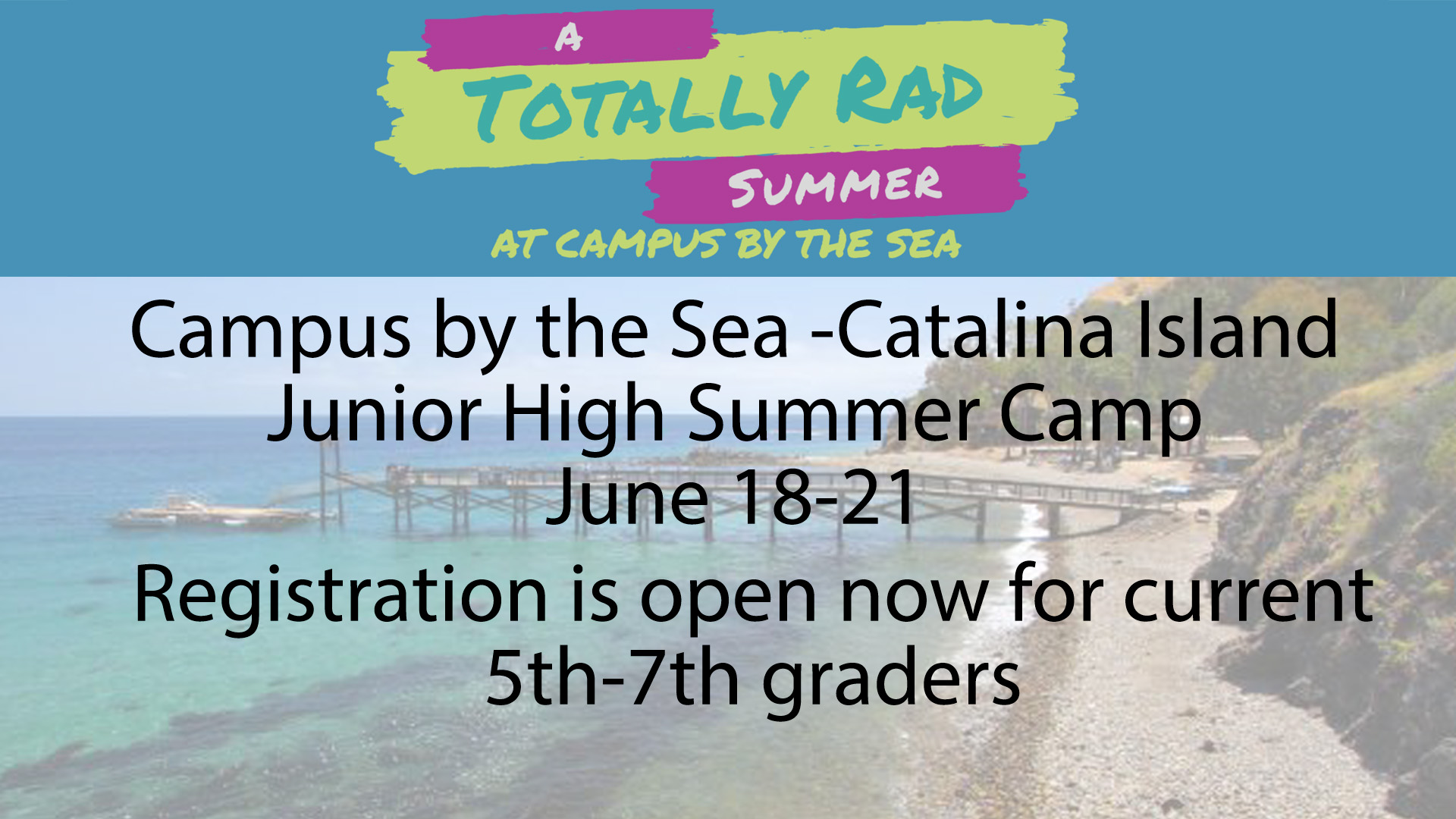 Junior High - Campus by the Sea
Attention all current 5th through 7th grade students: You are invited to join us for Junior High Summer Camp at Catalina Island from June 18-21!! We will spend the week worshiping God through playing, singing, and learning about Him and who He created us to be at Campus By The Sea.
Registration is closed for Campus by the Sea 2021
---
High School

Attention all current 8th through 12th grade students: Due to regulations and restrictions, we are not able to run our High School Houseboats trip this summer. Instead, we are going to Rock-N-Water Adventure Camp. The dates are August 1-7, and the cost is $525. We will spend 5 full days on the South Fork of the America River doing things like white water river rafting, canyoneering, and rock climbing. We will worship God through play, singing, teaching times, and small group discussions. Registration is open until Friday, July 2.
Registration is closed for Rock n Water 2021.

---
CONFIRMATION
what is confo?
Confirmation is the time when young people claim the promises that were made on their behalf in baptism. It is also an opportunity to learn what Presbyterians believe and to become full-fledged members of Point Loma Community Presbyterian Church. Students who have not been baptized will have the opportunity to do so when they are confirmed.

who can participate?
Students in grades 7 – 10.

what's involved in the program?
The program consists of 7 classes, a retreat, a mentor relationship, church attendance, a service opportunity and study of the material. All are mandatory pieces of the program (attendance at all classes is required, but one miss is allowed if absolutely necessary.) Confo is a big commitment—please consider your participation carefully!

what does it cost to participate?
There is a program fee for Confirmation, which helps cover the cost of materials, the retreat, lunch for classes and the Confo Luncheon. Please do not allow the cost of the program to prohibit participation as scholarships are available.

when does this happen?
Confirmation will be offered next in the Spring of 2022.
SERVE Opportunities
We believe service is a great way to express our faith in the city. Our SERVE opportunities are currently on hold.