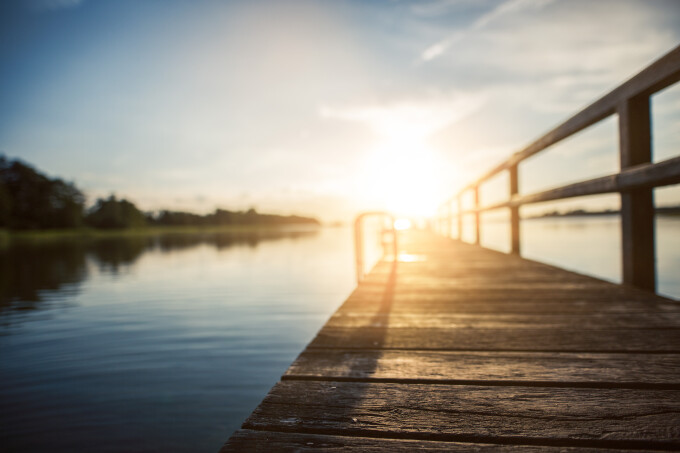 It was the Summer of 2011, and I was sitting on top of a houseboat at sunset with a group of high school boys. This was going to be their last year going to houseboats with our youth group, and we were just reminiscing about life, memories, and God. During the conversation, one of the boys looked at me and he said, "I know we (students) can be a pain when it comes to trying to get us to leave our phones behind when we go to camp, and just 'unplug'. But if there is anything I can encourage you to do is to keep fighting for that value. Whenever we unplug and come here, we experience life the way it was always meant to be lived."
What this student was trying to say was that there is something innate in us that has a desire for connection. Something deep inside of us wants to connect deeply with something bigger than us, and with the other creatures that live on this planet. It's funny isn't it? In the "digital world", we are convinced that we are "connected" to anything and everything, to anyone and everyone, yet when we remove ourselves from our devices, we soon realize how disconnected we really are.
For the student mentioned earlier, it took the literal "removing" from the digital world in order to experience the world as it was meant to be lived. He had to physically remove himself from his devices and his life at home, in order to gain a healthy perspective of how life should be.
During the week of July 24-28, BRICK Junior High will be attending Campus By the Sea summer camp on Catalina Island. August 6-12, BRICK High School will be spending a week on a Houseboat in Lake Shasta. Both groups will be "removing" themselves from their daily realities and digital distractions, and re-learning what it means to "be present". I say "re-learn" because I believe this intrinsic quality of being present is something that has gone unattended to by all of us. God has created us to be present with Him and with others, and sadly, the world has successfully distracted us from this truth.
There is something about summer camp. There is something about breaking the routine of our life and retreating into God's creation. There is something about being placed in a location in which you hear a different Voice than all the normal day-to-day noises. There is something powerful God often seems to do during summer camp experiences. For me, it was my encounter with Jesus through hearing his Word and interacting with people who were passionate about following him at summer camp that changed the trajectory of my life forever.
As we get ready for summer camp, please join me in praying for the students and leaders (including myself), that we would "re-learn" the skill of being present to God and to one another. Pray that we would encounter Jesus in a real and life-changing way. Pray that we would have the courage live differently when we get home because of that encounter with the living God. Pray that we would experience connection the way God created it within us.