Register
Current Open Registrations
---
PRESCHOOL VIRTUAL LEARNING

We are re:imagining preschool! Our Red Brick Preschool is launching a virtual preschool learning experience beginning April 13. Open to all preschool age children, the program features learning and fun! Families can choose how many days each week to attend. Each day focuses on a different subject area an includes circle time, story time and art or Bible lessons. There are also options for 1-1 learning sessions.
---
VBS Camper Registration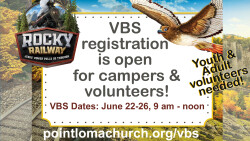 VBS Camper registration is now open! We are confident that camp will still be on for June 22-26. In the event that VBS needs to be postponed until later in the summer we will refund your registration fee if the new calendar date does not work for your family. For more information on our VBS program, click here.
---
SUMMER MUSICAL THEATER CAMP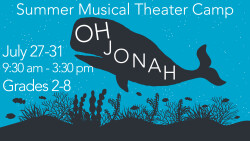 HEY Kids! Join us for our Summer Musical Theater Camp. Open to children in grades 2-8, this week-long summer day camp will focus on preparing a musical theater production including acting, singing and choreography with specialty workshops each day. The camp runs Monday – Friday, July 27-31, from 9:30 am to 3:30 pm each day. We'll end the week with a fantastic production of Oh Jonah on Friday evening, July 31 in the Sanctuary.
---
INTERGENERATIONAL SUMMER MISSION TRIP

Do you want to make a difference for some of the most destitute children of Mexico? Join us for our summer intergenerational mission trip to Rancho Genesis. The children who come to Rancho Genesis have been severely abused or on the edge of survival due to poverty. We will continue to assist in building the new camp property and also spend time with the children. Dates are July 12-18, 2020. Registration is now open!
---
FAMILY CAMP 2020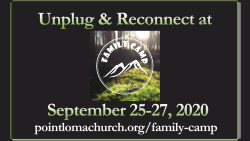 Enjoy a time of easy camping with your family. A weekend of family camp leads to great memories and strong connections with your church family, as well. Spend meaningful time together as a family to play, worship and engage in age-appropriate activities. Cost includes lodging, climbing tower, archery, Gaga, sport court, craft house, bonfires and much more. The setting is beautiful, lodging simple, and 5 meals are included.
---
CONFIRMATION IS COMING!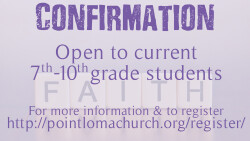 Confirmation (or as we like to call it "Confo") is the time when young people claim the promises that were made on their behalf in baptism. It is also an opportunity to learn foundations of Christianity, what Presbyterians believe, and to become full-fledged members of Point Loma Community Presbyterian Church. Classes begin April 19
---
HIGH SCHOOL HOUSEBOATS!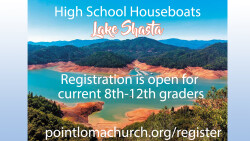 Attention all current 8th through 12th graders!!! You are invited to join us for a week at Lake Shasta July 26-August 1! We will spend the week playing in God's creation with activities like boondoggle, banana boating, and skiing/wakeboarding. We will be worshipping God and learning about Him and who He created us to be, and we will be celebrating community and life together.
---
CAMPUS BY THE SEA - JUNIOR HIGH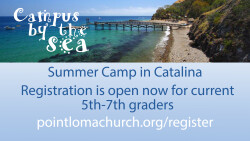 Attention all current 5th thru 7th graders!!! You are invited to join us for Junior High Summer Camp at Catalina Island from August 6-9!! We will spend the week worshipping God through playing, singing, and learning about Him and who He created us to be at Campus By The Sea. All spots are currently full, but we do have a WAITLIST. Sign-up and we'll let you know if we can get more spots.
---
CHILDREN'S MUSIC MINISTRY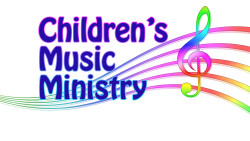 Our Children's Music Ministry offers a wonderful opportunity for children ages preschool through 6th grade to participate in a variety of music and movement based activities. Children develop confidence and self-esteem while learning with music games, rhythm instruments, movement activities and healthy vocal techniques.
---
VOLUNTEER APPLICATION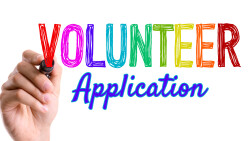 We appreciate the many volunteers who share their talents and time to serve together in our Christian environment. By respecting and affirming each other, volunteers strengthen relationships within our church family as well as the extended community. In order for PLCPC to maintain the safety and integrity of the ministerial, employee and volunteer relationships within the organization, all volunteers must meet basic requirements. A written application, including reference(s) and consent for a background check, if required, must be completed and signed by all prospective volunteers. Please click below to begin the volunteer application process.