Register
Current Open Registrations
---
LEARN TO DOUBLE DUTCH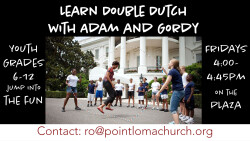 Attention all YOUTH in grade 6-12, on Fridays nights you have an amazing opportunity to Learn Double Dutch with Adam and Gordy. But wait, did we mention that neither Adam or Gordy actually know how to Double Dutch? That's right, this is an intergenerational learn-as-we go chance for some fun, exercise and education as we also learn the history of Double Dutch. Jump on in with us on Fridays from 4-4:45 on the Plaza.
---
TRUNK OR TREAT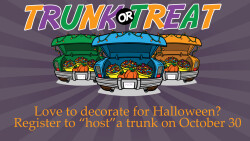 Join us for Trunk or Treat on October 30. We are looking for volunteers to host a "trunk" in our parking lot where we will gather to share treats with the children of our community. This is a great chance to show off your creativity by decorating your car's trunk in any theme of your choosing. Kids and parents will travel from car to car gathering treats and showing off their costumes.
---
TRUNK OR TREAT

It's time for the annual Preschool Poinsettia sale! This beautiful tradition continues for 2020. Pre-orders are being taken now through November 12. 6" plants are $15, while 8" plants are $25 each. Purchased plants will be available for pickup on Sunday, November 29 in the church parking lot. Proceeds from poinsettia sales will be used to help purchase new playground equipment for the preschool.
---
VOLUNTEER APPLICATION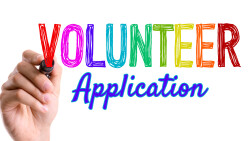 We appreciate the many volunteers who share their talents and time to serve together in our Christian environment. By respecting and affirming each other, volunteers strengthen relationships within our church family as well as the extended community. In order for PLCPC to maintain the safety and integrity of the ministerial, employee and volunteer relationships within the organization, all volunteers must meet basic requirements. A written application, including reference(s) and consent for a background check, if required, must be completed and signed by all prospective volunteers. Please click below to begin the volunteer application process.