Register
Current Open Registrations
---
KIDS CAFE WORSHIP RETURNS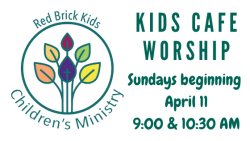 We are so excited to welcome children back to our in-person worship services. Kids Cafe Worship is available at BOTH the 9 am Cafe service and the 10:30 am Sanctuary service for children ages 3-5th grade. Nursery care is also available for infants 6 months - 3 years. If you have not yet registered for Spring 2021 Kids Cafe, please register by clicking the button below.
---
YOUR LIFE IS A WORK OF ART HARDCOVER BOOK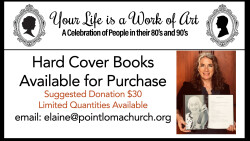 Our Senior Ministry has created a beautiful hardcover book featuring our Your Life is a Work of Art exhibit participants. As you may recall the beautiful outdoor exhibit featured 22 amazing photos and biographies celebrating people in the 80's and 90's. If you are interested in purchasing a copy of the book please click the button below.
---
FIND YOUR S.H.A.P.E. - SPIRITUAL GIFTS SERIES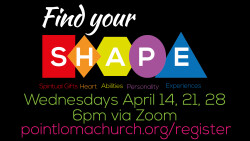 Have you ever wondered just how uniquely made you are? And have you ever wondered why? Come and join us for a 3-week series to explore your Spiritual Gifts, find your S.H.A.P.E. and start living out your purpose! All are invited to join us on Wednesdays, April 14, 21 and 28 at 6 pm via Zoom.
---
APRIL MOVIE CLUB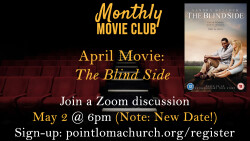 All are invited to join our Monthly Movie Club! It's simple, watch the selected movie and then join us via Zoom for a lively discussion of different themes and ideas presented in the movie. For April, we are watching The Blind Side featuring Sandra Bullock. We'll gather on May 2 (NEW DATE!!) at 6 pm to discuss. Sign up today to get the Zoom link.
---
DISCOVER OUR COMMUNITY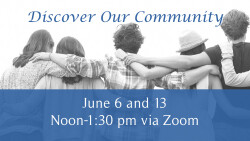 Are you curious about the PLCPC community? Do you wonder what it really means to be a presbyterian? Do you want to learn more about Church membership? We have just the opportunity for you! Sign up now to join our Discover our Community class. This 3- hour class is held over two Sunday afternoons in 90-minute sessions on June 6 and 13. We'll gather from noon-1:30 pm via Zoom. At the end of the second session, there is an opportunity to join PLCPC officially as a member if you desire. Click below to register today.
---
VOLUNTEER AT VACATION BIBLE SCHOOL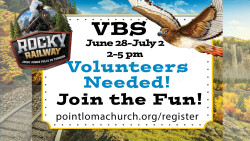 Vacation Bible School returns to campus this summer! Rocky Railway is set for June 28 - July 2 from 2-5 pm. Yes the time is a little different this year, but all the fun you have come to expect remains the same! Youth and Adult volunteers are essential to the success of our program! We rely on their energy, excitement and enthusiasm in working with our children. We welcome new volunteers and will provide training. *Volunteers should be available all five days of camp from 1:00-5:00 PM and attend a TBA training session in June.
For general information about VBS, please click here.
---
MUSIC ART AND DRAMA SUMMER DAY CAMP

Students entering grades 2- 6 are invited to join us for a fabulous NEW Music Art and Drama Summer Day Camp. The children will learn basic acting skills, complete art projects and experience instrumental music instruction (drums and rhythm instruments). Cost is $125 per child, limited to 28 children in camp. For more information, contact .
---
HIGH SCHOOL HOUSEBOATS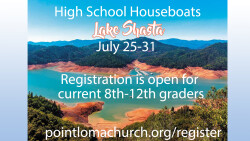 High School Houseboats is a go this summer! All current 8th-12th grade students are invited to join us July 25-31 at Lake Shasta. We will spend the week playing in God's creation with activities like Boondoggle, banana boating, and skiing/wakeboarding. We will be worshipping God and learning about Him and who He created us to be, and we will be celebrating community and life together. For more information, click the register button below.
---
VOLUNTEER APPLICATION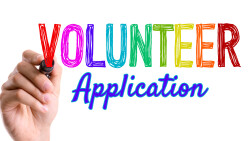 We appreciate the many volunteers who share their talents and time to serve together in our Christian environment. By respecting and affirming each other, volunteers strengthen relationships within our church family as well as the extended community. In order for PLCPC to maintain the safety and integrity of the ministerial, employee and volunteer relationships within the organization, all volunteers must meet basic requirements. A written application, including reference(s) and consent for a background check, if required, must be completed and signed by all prospective volunteers. Please click below to begin the volunteer application process.