Talk Race Symposium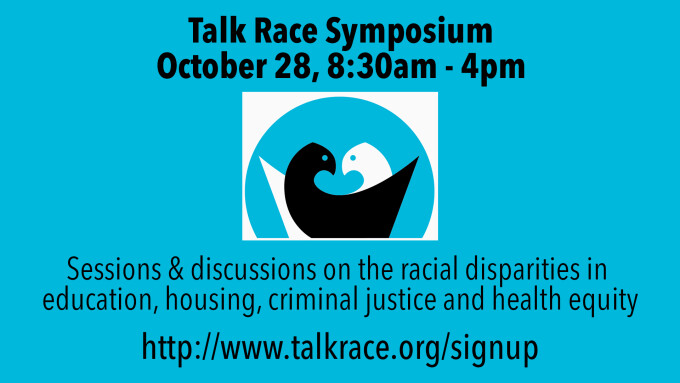 Racism now sizzles on the front-burner in our troubled times, distorting our views on many issues across society. At Point Loma Community Presbyterian Church, we have been grappling with race issues in dialogue with other congregations across San Diego, and have created a nonprofit "Continuing the Conversation" to broaden the dialogue and look for solutions.
Please send a delegation from your church to our upcoming TALKRACE SYMPOSIUM on Saturday, October 28, so we can look for ways of reaching out and meeting each other. Our workshop will begin with presentations by our Senior Pastor Karla Shaw, MDiv, and Starla Lewis, MSc., Professor at Mesa College, each experts on racism and its impacts on society and our souls. Afternoon sessions will focus on how racism affects education, housing, criminal justice, and health.
San Diego's heart and soul need transformation on these issues. To make a difference, we need YOU there. Please bring members of your pastoral staff, mission committee and others with a heart for inclusion and loving our neighbors.