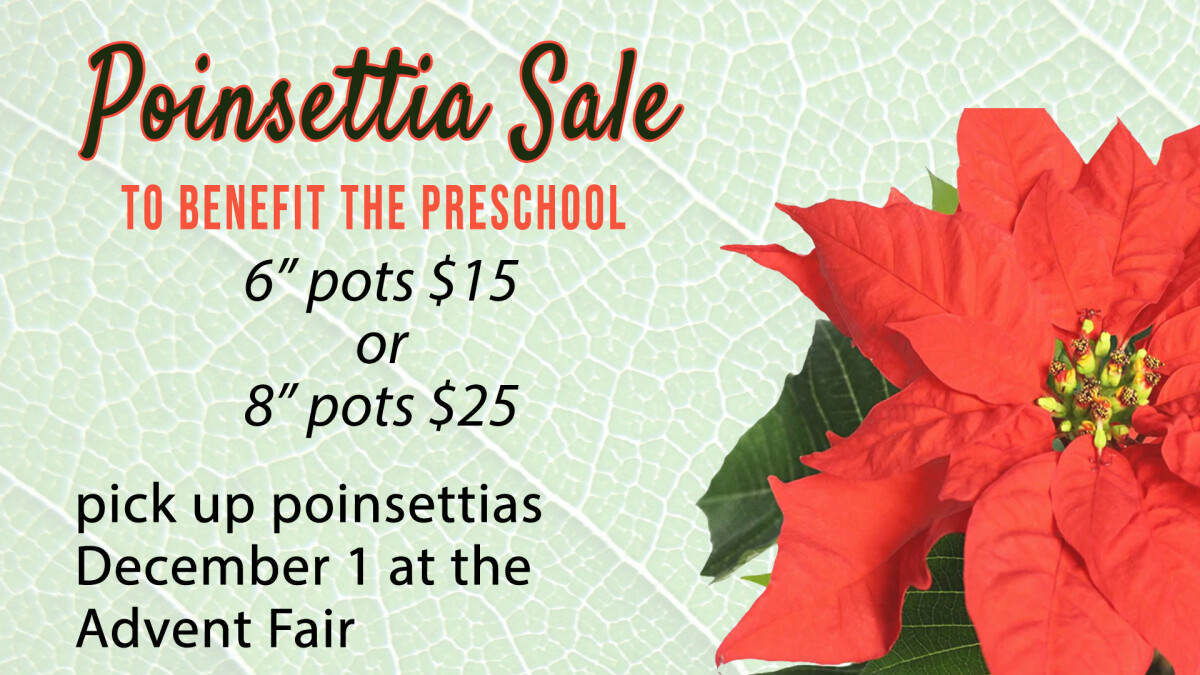 Friday, November 01, 2019 - Thursday, November 14, 2019
Please support our church preschool while decorating your home with beautiful, vibrant, red holiday poinsettias. You can pre-order 6" pots at $15 or 8" pots at $25 each. Checks can be dropped off at the church office and made out to PLCPC. Your poinsettias will be available for pick up on Sunday, December 1 in the Family Life Center at the Alternative Christmas Faire.
Simply call (619) 223-3327 or email by November 14 with your order.