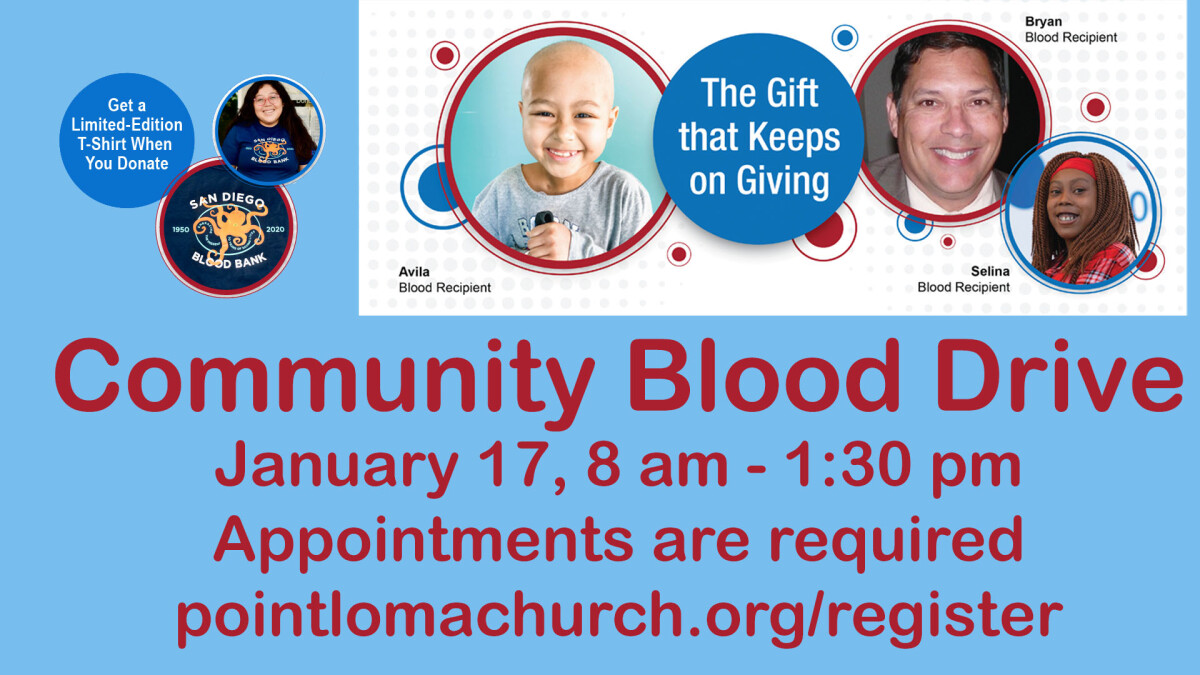 Sunday, January 17, 2021, 8:00 AM - 1:30 PM
Did you know that the San Diego Blood Bank must collect more than 350 units of blood each day to meet the needs of local patients who are battling life-threatening blood disorders and cancers, suffering from trauma like burns or accidents, and even complications from childbirth?
The San Diego Blood Bank's Blood Mobile will be at PLCPC on Sunday, January 17 from 8 am—1:30 pm. Due to Covid restrictions, appointments are required. You can visit www.mysdbb.org/donor/schedules/drive_schedule/66047 to schedule an appointment. All donors receive a T-shirt as well as the Covid Antibody test.