Lent
Join us during the Lenten season as we prepare to celebrate the resurrection of our Savior Jesus Christ. You will find all upcoming events and offerings on this page.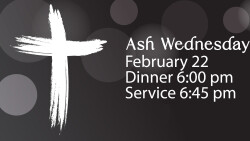 February 22 - ASH WEDNESDAY
6:00 pm Dinner | Reservations are closed for Dinner
6:45 pm Service Sanctuary and Livestream*
Due to the weather, dinner will be served in the Family Life Center, followed by a time of worship, including communion and imposition of ashes in the Sanctuary. Kids Worship, 4 years - 5th grade. Nursery care available for those 3 and under.
---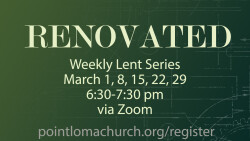 Wednesdays (March 1, 8, 15, 22, 29) - Weekly Lent Series
6:30 pm Teaching & Discussion via Zoom
Each year, we offer a weekly Lenten series to help us all prepare for the joys of Easter. This year, our series, Renovated, will take place on Wednesdays at 6:30 pm via Zoom. Throughout the series, we'll have a chance to look deeper into God, our purpose and being a Church that transforms. We'll gather for a group teaching time, followed by small group discussions.
---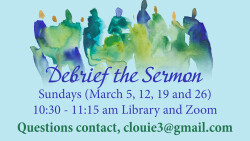 Sundays (March 5, 12, 19 and 26)Debrief the Sermon
10:30 am | In-Person and Zoom
Join us to unpack, discuss and personalize the Lenten sermon series, Messy People, Merciful God. Come to the Library or look for the Zoom link on the chat at the conclusion of the online service.
---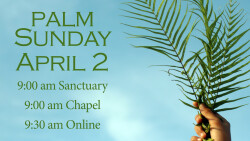 April 2 - PALM SUNDAY
9:00 am Sanctuary & Cafe | 9:30 am Online *
We'll reflect on the notion that despite our actions, God's mercy is found in Jesus Christ.
---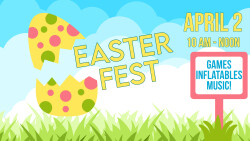 April 2 - EASTER FEST
10 am - Noon | Throughout Campus
A morning filled with fun, food, and activities for all ages.
---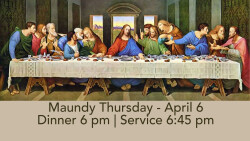 April 6 - MAUNDY THURSDAY
6 pm Dinner| Registration Required
6:45 pm Service Sanctuary and Livestream *
An agape meal in the Family Life Center, followed by a living tableau of Leonardo DaVinci's "The Last Supper" presented in a service of Communion. There will be a special program for kids ages 4 through 11. Childcare for infants to age 3 is also provided.
---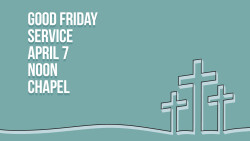 April 7 - GOOD FRIDAY
Noon | Chapel
An experiential service of prayer and reflection.
---
April 9 - Easter Worship Services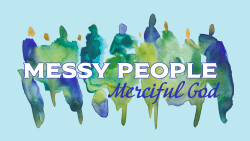 9:00 am Sanctuary and Livestream
10:30 am Sanctuary and Livestream
Jesus: Risen Christ and King
How do we carry this message of power and hope to a world in need?