Register
Current Open Registrations
---
KIDS CAFE WORSHIP RETURNS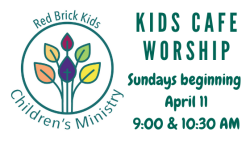 We are so excited to welcome children back to our in-person worship services. Kids Cafe Worship is available at BOTH the 9 am Cafe service and the 10:30 am Sanctuary service for children ages 3-5th grade. Nursery care is also available for infants 6 months - 3 years. If you have not yet registered for Spring 2021 Kids Cafe, please register by clicking the button below.
---
YOUR LIFE IS A WORK OF ART HARDCOVER BOOK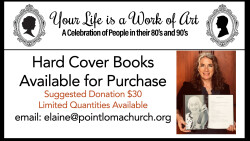 Our Senior Ministry has created a beautiful hardcover book featuring our Your Life is a Work of Art exhibit participants. As you may recall the beautiful outdoor exhibit featured 22 amazing photos and biographies celebrating people in the 80's and 90's. If you are interested in purchasing a copy of the book please click the button below.
---
SERVE DAY - MAY 15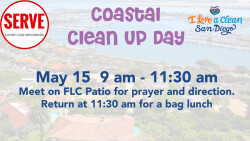 We are partnering again with "I Love a Clean San Diego" for a Cleanup day. Although they are still only promoting remote cleanups, we will be meeting on the patio of the Family Life Center at 9am on Saturday morning for prayer and instructions. From there, you will be on your own to go cleanup the beach, your neighborhoods etc. (We'll have some options for you that morning.) At 11:30 we'll meet back at the FLC together for a bag lunch. Please bring work gloves, trash bags/bins, sunscreen and work clothes. Wear your SERVE T-shirt if you have one! (We'll have a few extras if you need it.) Register in advance so that we can have an accurate count for lunches.
---
BLOOD MOBILE ON CAMPUS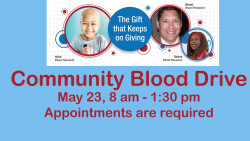 The San Diego Blood Bank's Blood Mobile will be on campus (parked on Udall Street, outside the FLC) on Sunday, May 23 from 8 am - 1:30 pm. You can make a difference and save a life! Because of Covid-19 precautions, appointments are required. Please note that new screening and enhanced cleaning processes have been implemented so please plan on a little extra time. All donors receive a T-shirt as well as the Covid Antibody test. Click below to make an appointment.
---
CAMPING MINISTRY INFO SESSION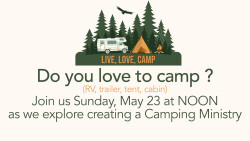 Attention all CAMPERS! Do you like to camp? Do you have an RV, a trailer, a tent or simply love cabins and the outdoors? We'd love to hear from you! We are seeking any of our PLCPC members and friends who enjoy camping to get together, connect and discuss some fun possibilities for the future. So, if you love to camp, please join us for a short zoom meeting on Sunday, May 23 at NOON to help us brainstorm how we might build a Camping Ministry together. Register today for the zoom link.
---
MAY MOVIE CLUB

All are invited to join our Monthly Movie Club! It's simple, watch the selected movie and then join us via Zoom for a lively discussion of different themes and ideas presented in the movie. For May, we are watching The Lion King. We'll gather on May 30 at pm to discuss. Register today to get the Zoom link.
---
DISCOVER OUR COMMUNITY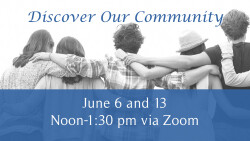 Are you curious about the PLCPC community? Do you wonder what it really means to be a presbyterian? Do you want to learn more about Church membership? We have just the opportunity for you! Sign up now to join our Discover our Community class. This 3- hour class is held over two Sunday afternoons in 90-minute sessions on June 6 and 13. We'll gather from noon-1:30 pm via Zoom. At the end of the second session, there is an opportunity to join PLCPC officially as a member if you desire. Click below to register today.
---
VBS WORK DAY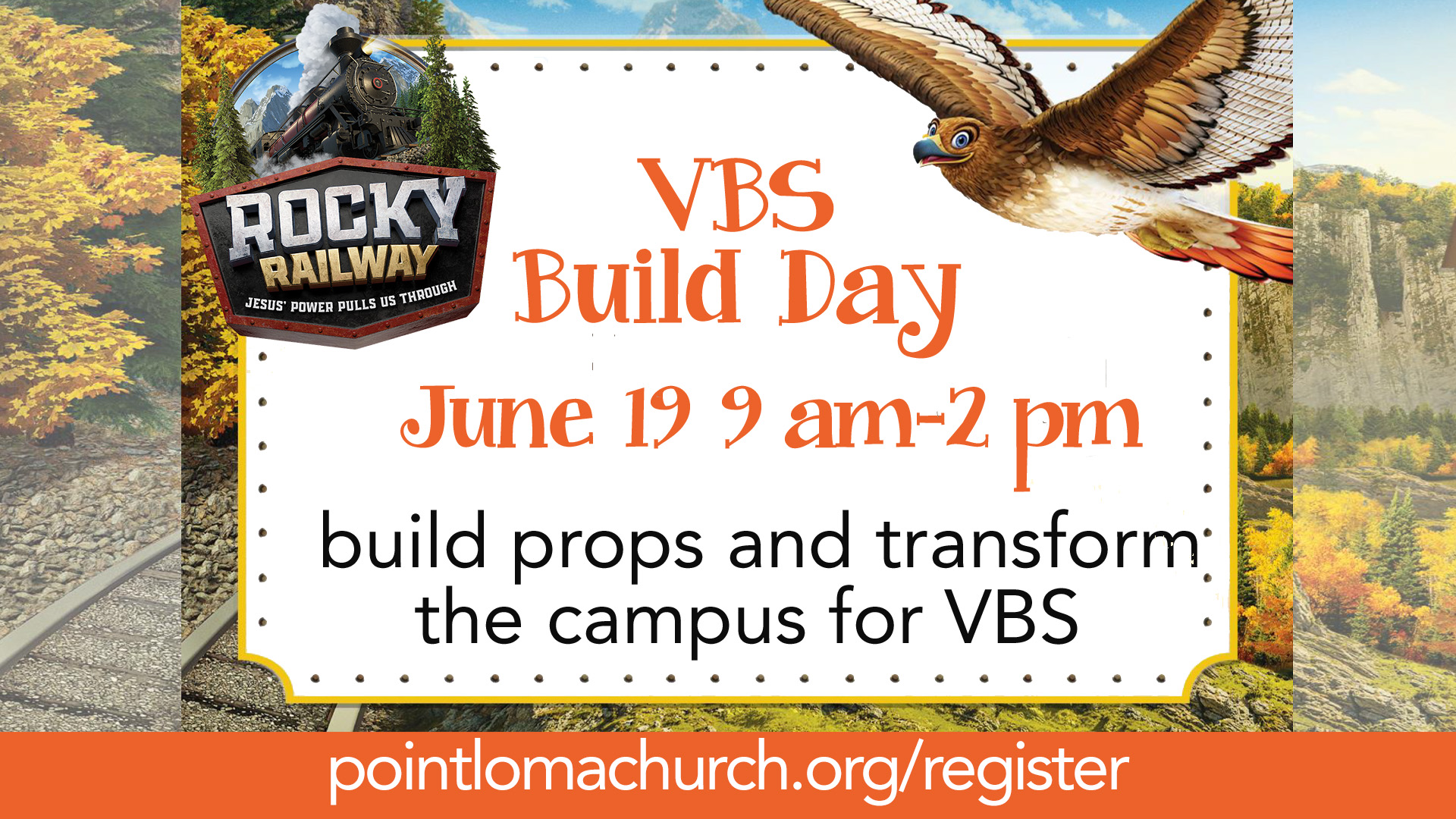 Save-the-Date for our VBS Build Day! Join us on Saturday, June 19, from 9am-2pm for a creative day of assembling, gluing, painting, nailing, sawing, drilling, cutting, and more. Help build props so we can transform our campus into a mountain railroad scene for our campers to enjoy as they learn all about Jesus!
---
JUNIOR HIGH SUMMER CAMP - CAMPUS BY THE SEA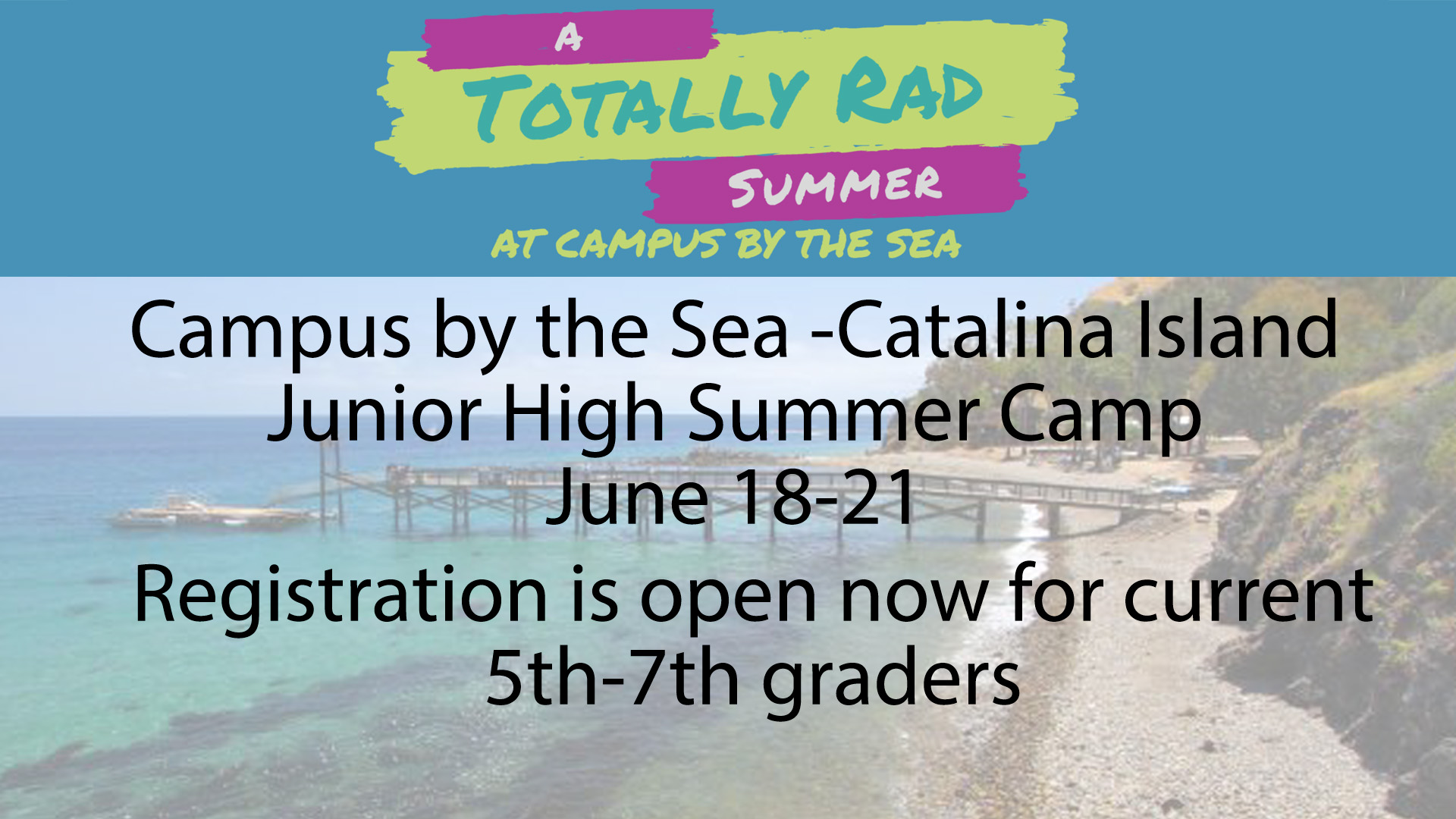 Attention all current 5th through 7th grade students: You are invited to join us for Junior High Summer Camp at Catalina Island from June 18-21!! We will spend the week worshipping God through playing, singing, and learning about Him and who He created us to be at Campus By The Sea. For more information, click here.
---
HIGH SCHOOL SUMMER CAMP - NEW DATES AND LOCATION!

Attention all current 8th through 12th grade students: Due to regulations and restrictions, we are not able to run our High School Houseboats trip this summer. Instead, we are going to Rock-N-Water Adventure Camp. The dates are August 1-7, and the cost is $525. For more information, click here.
---
MUSIC ART AND DRAMA SUMMER DAY CAMP

Students entering grades 2- 6 are invited to join us for a fabulous NEW Music Art and Drama Summer Day Camp. The children will learn basic acting skills, complete art projects and experience instrumental music instruction (drums and rhythm instruments). Cost is $125 per child, limited to 28 children in camp. For more information, contact .
---
VOLUNTEER APPLICATION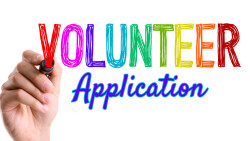 We appreciate the many volunteers who share their talents and time to serve together in our Christian environment. By respecting and affirming each other, volunteers strengthen relationships within our church family as well as the extended community. In order for PLCPC to maintain the safety and integrity of the ministerial, employee and volunteer relationships within the organization, all volunteers must meet basic requirements. A written application, including reference(s) and consent for a background check, if required, must be completed and signed by all prospective volunteers. Please click below to begin the volunteer application process.