SERVE in the Community
Get involved in one of our many projects that help us SERVE our neighbors and communities.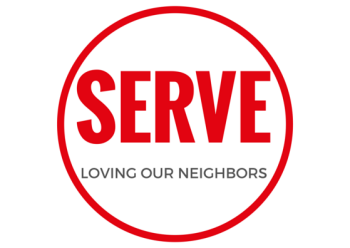 ONGOING SERVE OPPORTUNITIES:
Loaves and Fishes – monthly opportunity to organize and
deliver emergency food donations
Uplift – after-school tutoring at Washington Elementary School each Tuesday
New Day Urban Ministries (formerly Presbyterian Urban Ministries) – weekly volunteers needed for several roles
Peninsula Shepherd Center – drivers and companions needed for elderly Point Lomans
Military Outreach Ministries – distribute food and other necessities to young military families
Genesis Orphanage – trips to Baja to support Genesis' work with orphaned, migrant, and fragile children. Next intergenerational mission trip scheduled for July 9-15, 2023.Click here for more details.
Deacons Transportation Ministry – drivers needed weekly
Ladle Fellowship – We serve the 2nd Sunday of even numbered months at First Presbyterian serving the homeless.
Mission Beyond Committee – eagerly seeking new members! Monthly meeting on the second Tuesday at 7 pm in the library. To learn more about our partners and how you can get involved, Contact Bob Lemke.